2kings Spanking Parties
WINTER 2019
"Terrific Sexy Switch Spanking Parties in London"
Thursday 21st February at 1.00 Pm
"Sexy Secretaries" Switch party. The inappropriately dressed and over sexed young ladies are not conducive to good office work. DONNA (from Leicester) and EMILY (from London) will be joined by other smart and sexy sirens for this event. REBECCA (from London) has joined, and SALLY will be hostessing and acting as their "Office Manager" - she is going to need help with the spankings!
Ths Party is now FULLY BOOKED.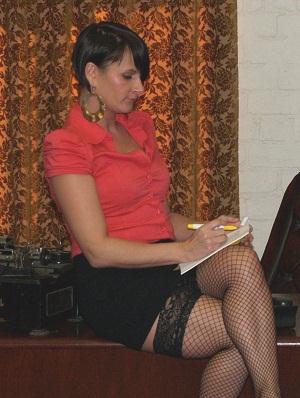 Secretary Spakee DONNA

Some Sexy Secretaries - but not up to 2kings standard!
Tuesday 5th March at 2.00 Pm
A FemDom party for gentlemen in need of correction, discipline and punishment. MISS PARKER will be in charge with another famous Dominatrix KATHARINA KRIEGEL (from Germany), to assist in the necessary disciplinary process. More details to follow and a scenario will be set out for all participants to enable you to imagine what your spankings might entail. See also our FemDom Page.
This party will be in London Docklands, and costs £170 including lunch and drinks.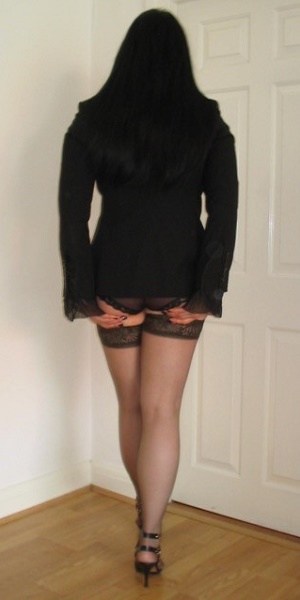 Mistress Katharina Kriegel
Ready for YOU
Thursday 28th March at 6.00 Pm
A BREXIT switch spanking party. Well, why not. BREXIT has been on everybody's mind for ages and now it is going to happen (or not), tomorrow! The girls and 2kings people will be wearing t-shirts expressing their opinion on leaving Europe – see what they are! We have the fantastic South African sisters MELISSA & MAXINE GREYTON, as well as SALLY and probably other girls as well. This should be FUN with sexy girls to spank and plenty of time for switching (if you wish).
This party costs £160 including a buffet supper. Venue to be decided depending upon numbers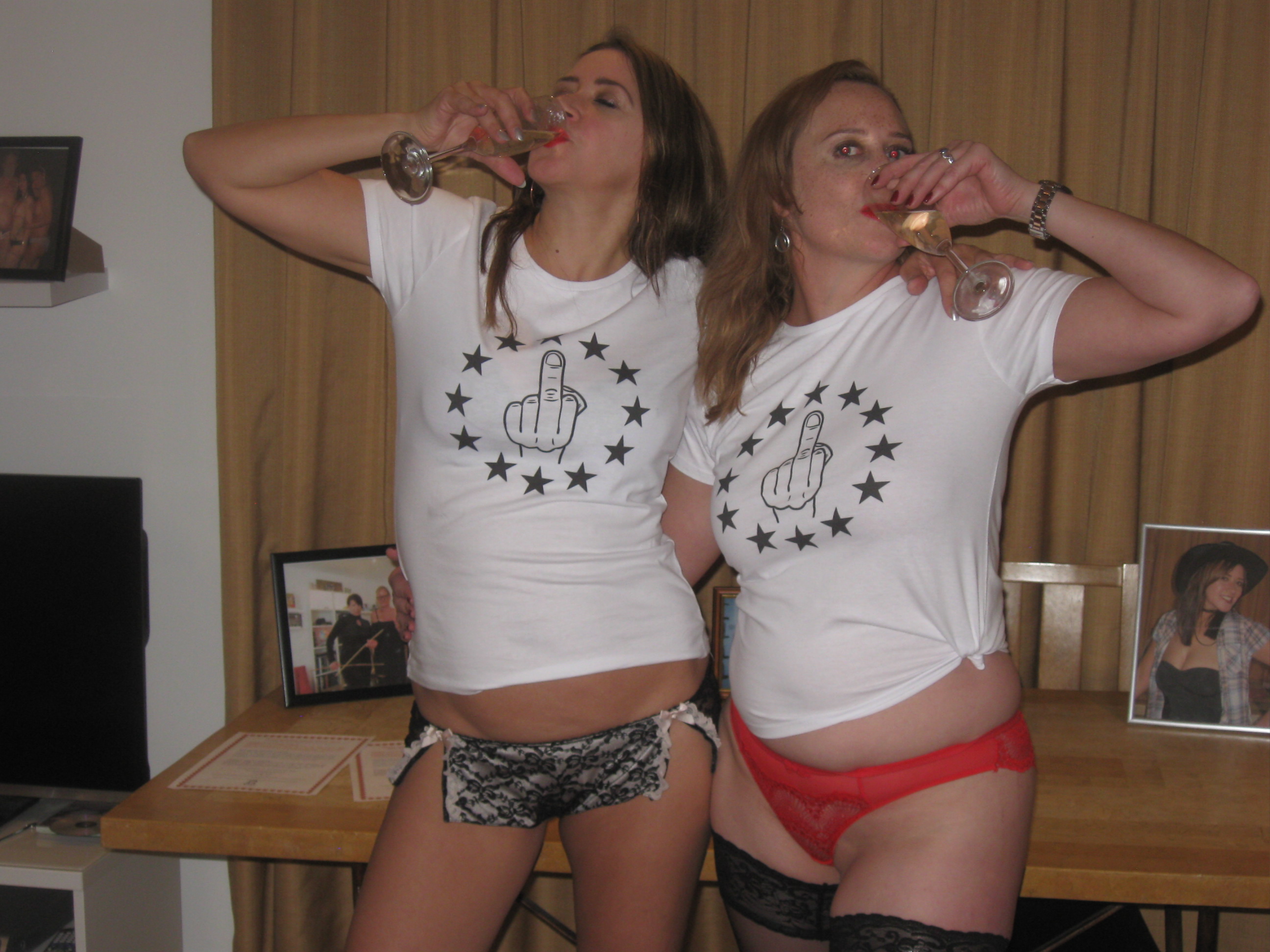 2kings BREXIT Girls - needing spankings!
Tuesday 23rd April at 1.00 Pm
It is St GEORGES DAY, the English national-day and Shakespeare's birthday! What better way to celebrate, enjoy oneself, and appreciate the good things of life, than to indulge in lovely sexy spanking with fantastic young girls. This month, to wear the patriotic knickers (and probably not much else) we have two girls joining SALLY, who are hardly ever seen at 2kings. They are JUST JESSICA from Birmingham and LEXI RED from Kent; both very attractive spankees who will switch if you wish. Time for a patriotic bottom warming I think!
This party costs £160 including lunch and drinks, and will be in London Docklands.

Lexi & JJ at Other Parties
Please enquire for details at any time:
Enquiries & Bookings for all Parties to:
+44 (0)7887 762477
+
44(0)7765 500633
All parties include a buffet meal, and either have a fully licensed bar available or free drinks are provided.