2kings Spanking Parties, Winter 2022.
"Terrific Sexy Switch Spanking Parties in London"
Tuesday February 15th at 1.00 Pm.
"Girls in Uniform" is the theme for a switch party hosted by JESS and featuring SAM JOHNSON and JESSICA; with other girls to be announce later. However fetching the outfits may be, the skirts will have to be raised and pants lowered to deal with those recreant bottoms. Eventually the uniforms will be discarded for maximum punishment efficacy!

Jessica, Sam Johnson, and Jess; all will be at the February Party, but in their Uniforms, at least at first!
Each girl will select their own uniform and there will be ample opportunity to check them for neatness and correct wear, attention to be particularly paid to the underwear selected for appropriateness as well as spanking suitability. As usual we will have OTK spanking rounds, a chance for every gentleman to strap and cane each lady and free play time for switching or more spanking as you desire. As some of the uniforms may be constricting it could well be necessary for the wearers to be required to remove them for the traditional topless end to such an afternoon.
This party will be in London Docklands and costs £180 including lunch and drinks.
Is it the uniforms he is checking out?
Wednesday 23rd February at 2.00 Pm.
A FemDom (Girls-on-Top) Party for submissive gentlemen with MISS PARKER and SAM JOHNSON. The 2kings agency staff still need correction and discipline and there will be plenty of that handed out.
These two sexy and stern ladies will deal with the gentlemen presenting themselves for correction in a most efficient manner.
Full details will soon be found on the FemDom Page of this website and details of the theme are provided in advance to those booking a place at these specialised parties for submissive males.
This party will be in London Docklands and costs £190 including lunch and drinks.
Wednesday 16th March at 6.00 Pm
"Sporty Girls" will be a traditional switch party hosted by REBECCA MAY and featuring EMMA CHRISTIE (visiting from Hull) and JADIE who is always so popular but has only been seen at the bigger 2kings parties last year, now back for a more intimate evening of spanking. With sexy sportswear and lovely ladies to deal with we can expect another enjoyable evening of discipline and fun.
This party will be in London Docklands and costs £180 including a buffet supper and drinks.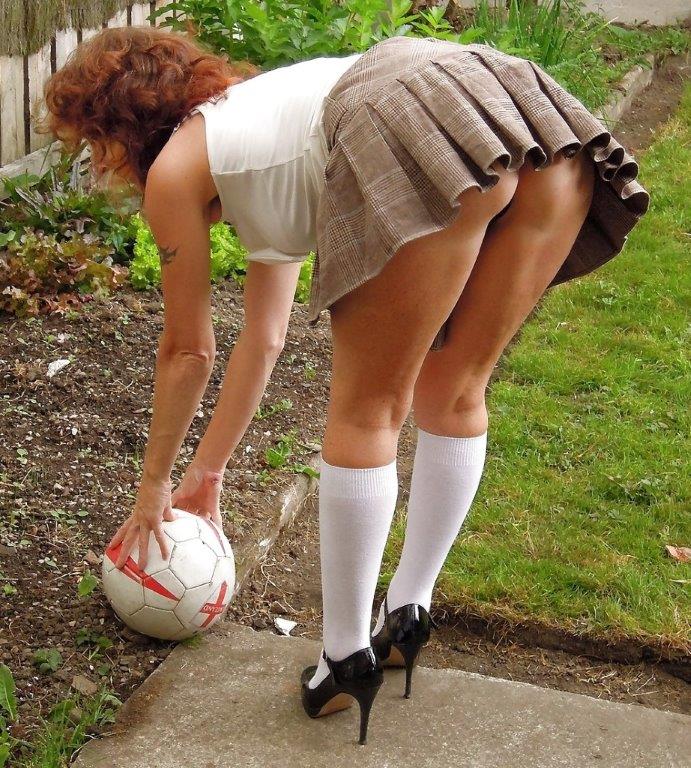 A very sporty girl!
At all parties, a good buffet meal is provided, and drinks are included in the price at smaller parties; at other locations there is always a fully licensed bar available throughout the party.
Enquiries & Bookings for all Parties to:
+44 (0)7887 762477/+44 (0) 7917 755989