2kings Spanking Parties, Summer 2021.
"Terrific Sexy Switch Spanking Parties in London"

Wednesday 25th August at 6.00 Pm. Naughty Nurses Switch Spanking Party. A traditional spanking party with 3+ girls and the usual excellent 2kings ratio of 2:1 for maximum spanking fun. Nurses like these are not your NHS stuff, more Carry-On staff, with short skirts and stocking tops, bulging bosoms and inappropriate attitudes. They will all need discipline so come and dish it out or receive some back if you wish! Among the sexy line-up will be the incomparable JESSICA & SUGAR with SALLY in charge but needing assistance to control these wayward girls! Girls such as these need to be stripped and caned to control their attitude problems, and this is the opportunity to do just that; for justice sake!
This party will be in London Docklands and costs £170 including a buffet meal and drinks

Tuesday 28th September at 1.00 Pm Skoolgirls switch spanking party with really naughty St Trinian's girls to discipline in traditional ways. The girls will include DONNA & LUCY JONES, and you will love them in their school uniforms! SALLY will be hostessing and we hope some guest girls will be attending to learn their lessns! Bare bottom spankings seldom prove sufficient discipline for these experienced naughty girls, so slippers, paddles and canes will be brought into play, and will be available for switching sessions later as well, for those who want to indulge!
This party will be in London Docklands and costs £170 including a buffet lunch and drinks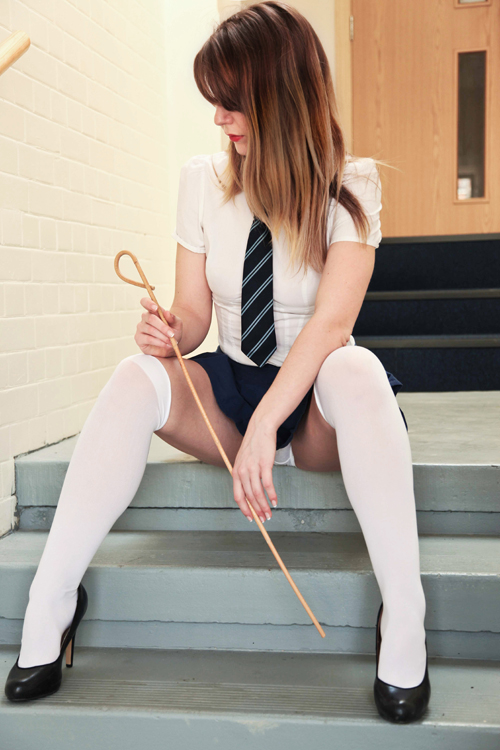 Wednesday 29th September at 2.00 Pm. A FemDom party with Katharina - Miss Stinger from Germany and Miss Parker. More details will follow on our FemDom Parties Page.
This party will be in London Docklands, costs £180, and includes a buffet lunch and drinks.
Katharina at a previous 2kings Party
At all parties, a good buffet meal is provided, and drinks are included in the price at smaller parties; at other locations there is always a fully licensed bar available throughout the party.
Enquiries & Bookings for all Parties to:
+44 (0)7887 762477
More details & dates at www.2kings.org.uk